As a Production Artist and Graphic Designer at Encore Media Group, I managed over 180 print projects from pagecount to press day, and built new templates to accommodate complex magazine-style documents, while meeting both brand specifications and internal technical requirements. One such ongoing project was for the program the Seattle Symphony distributed at every performance.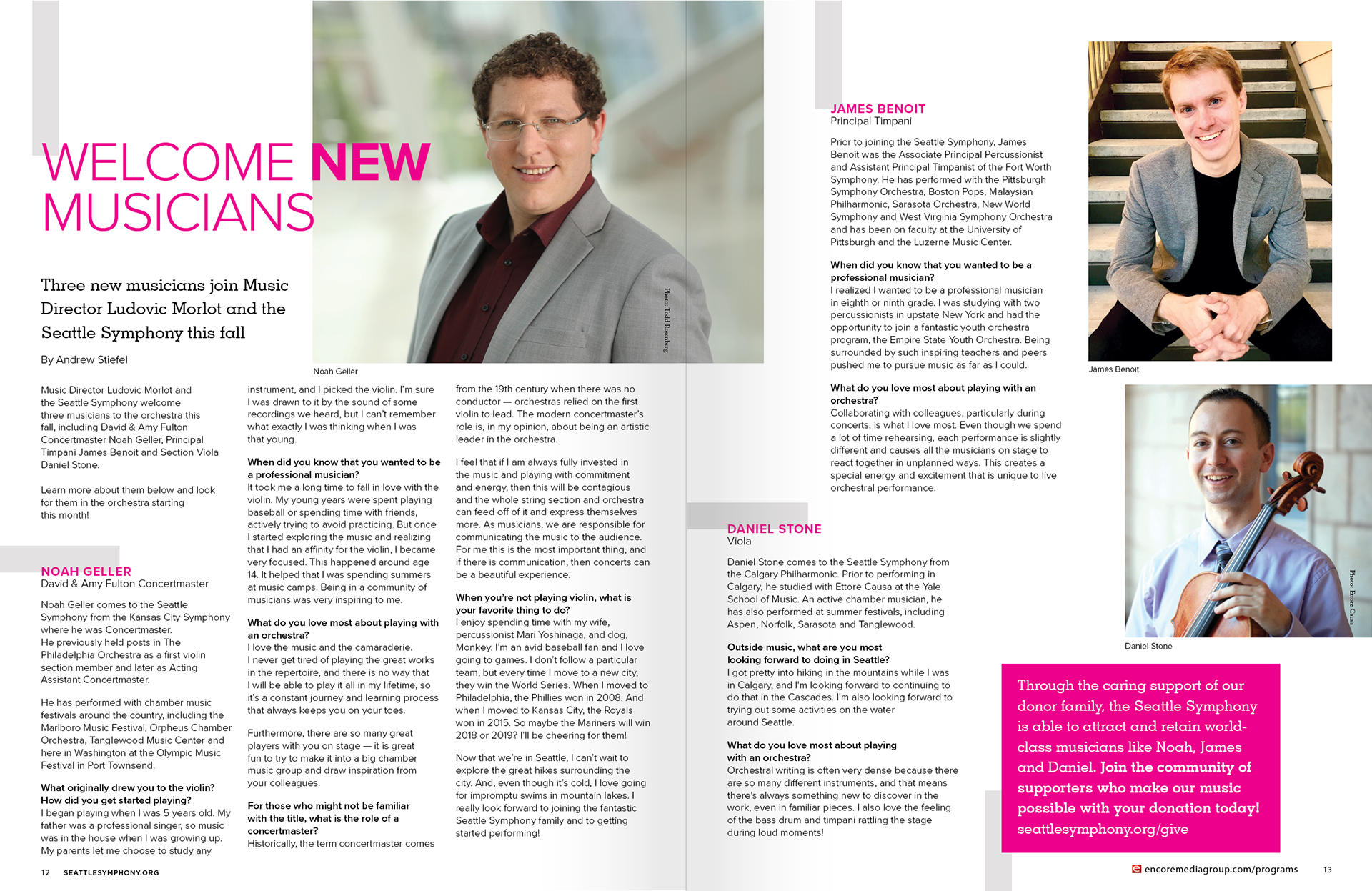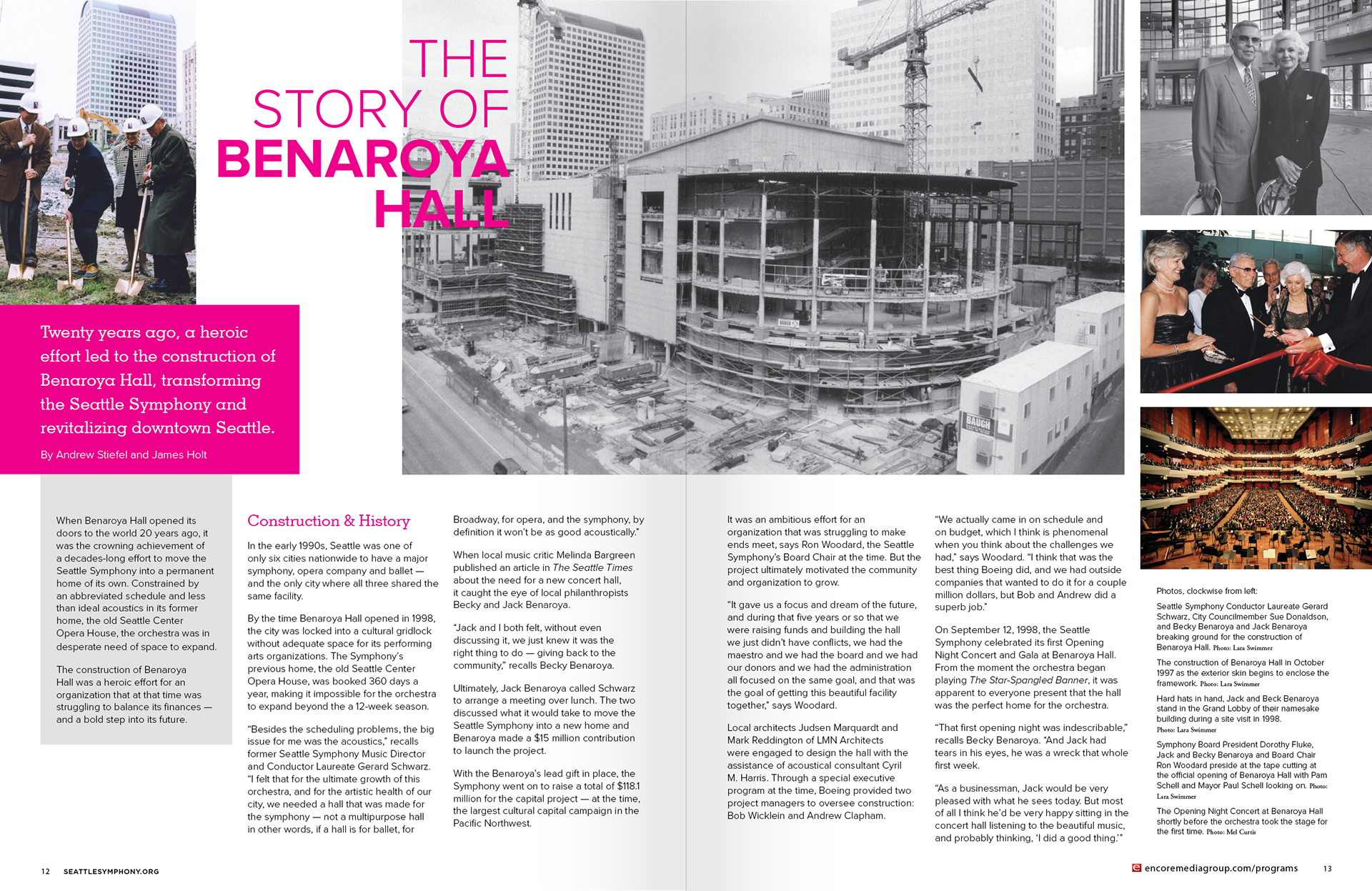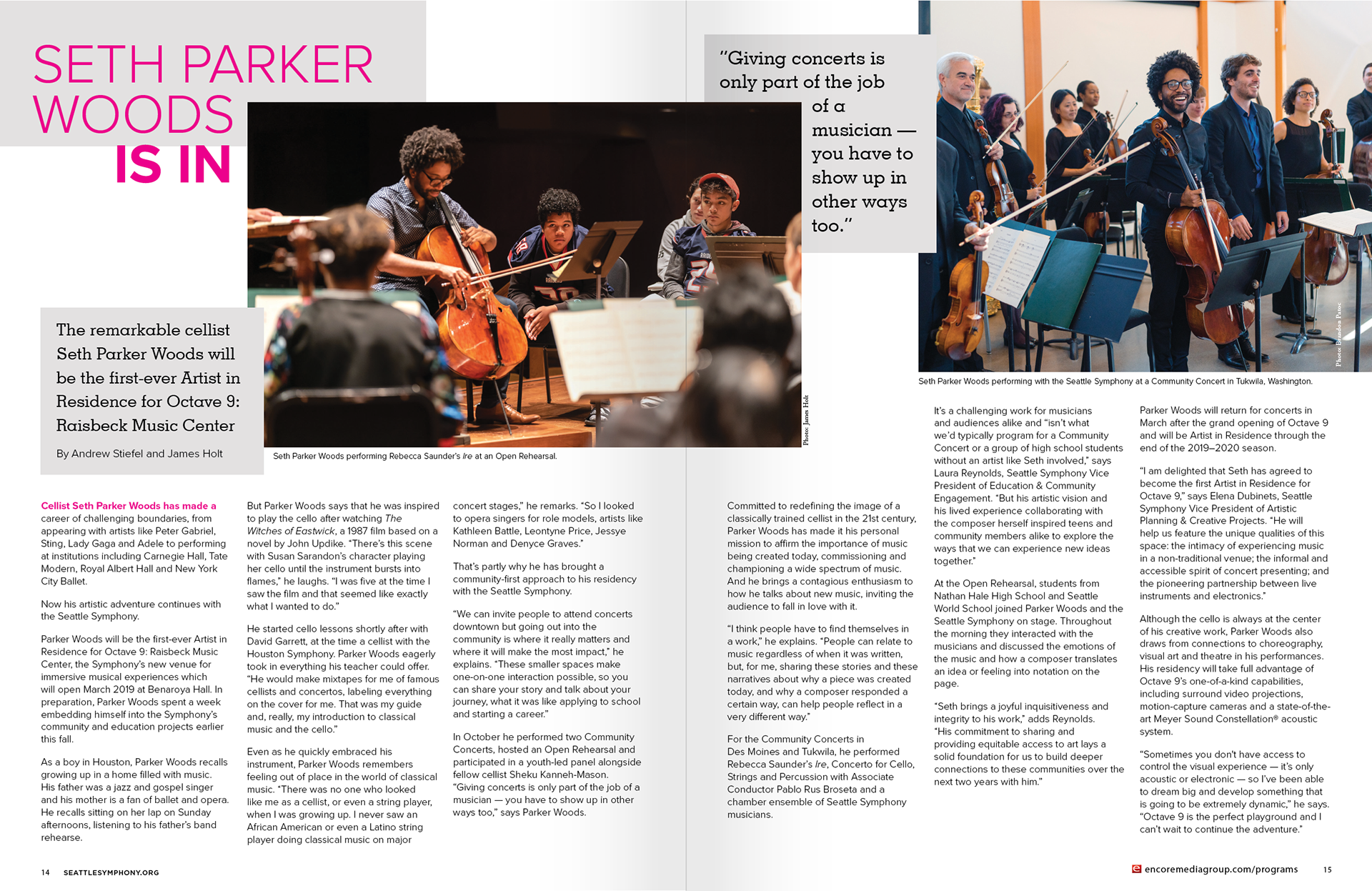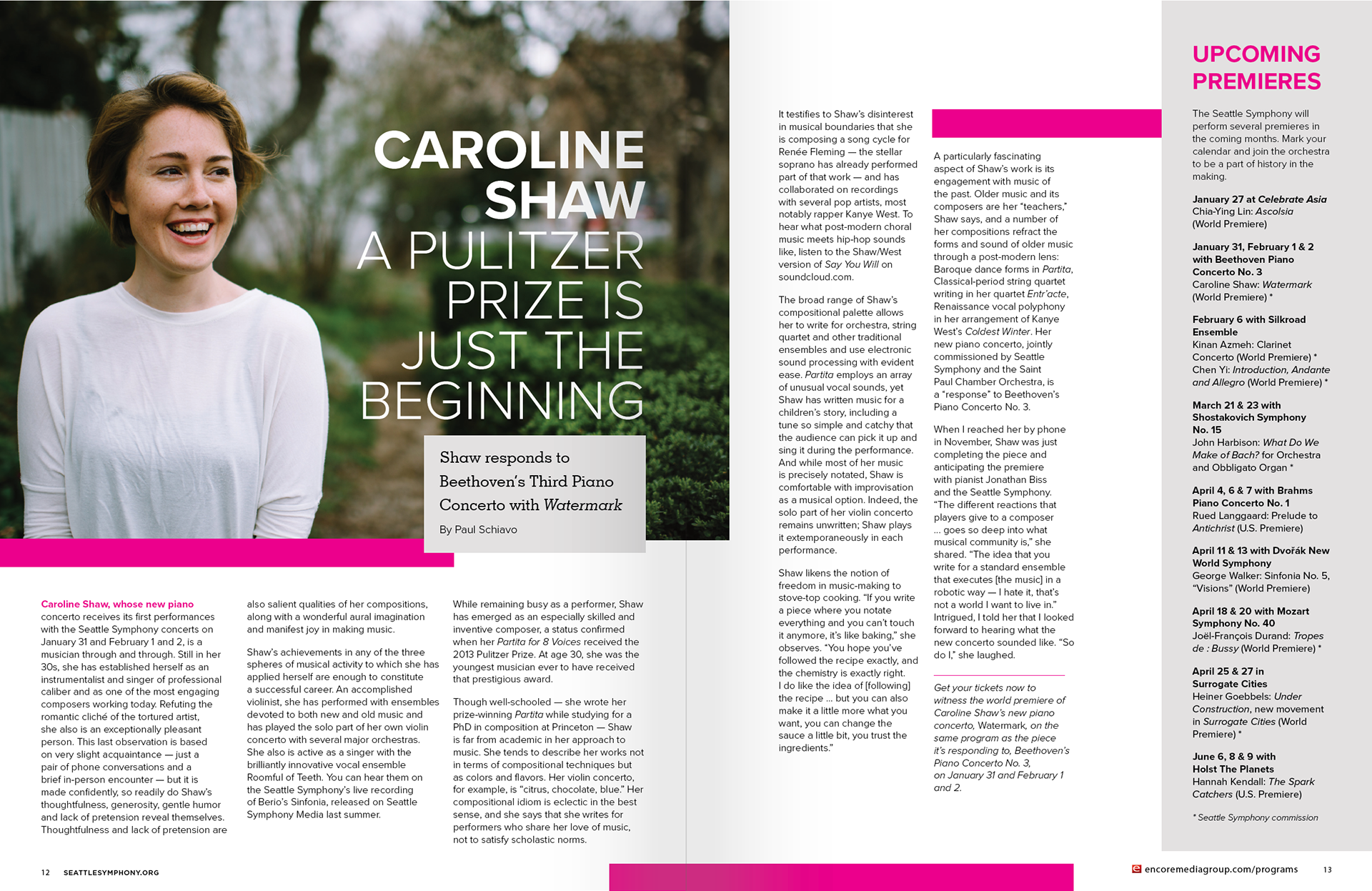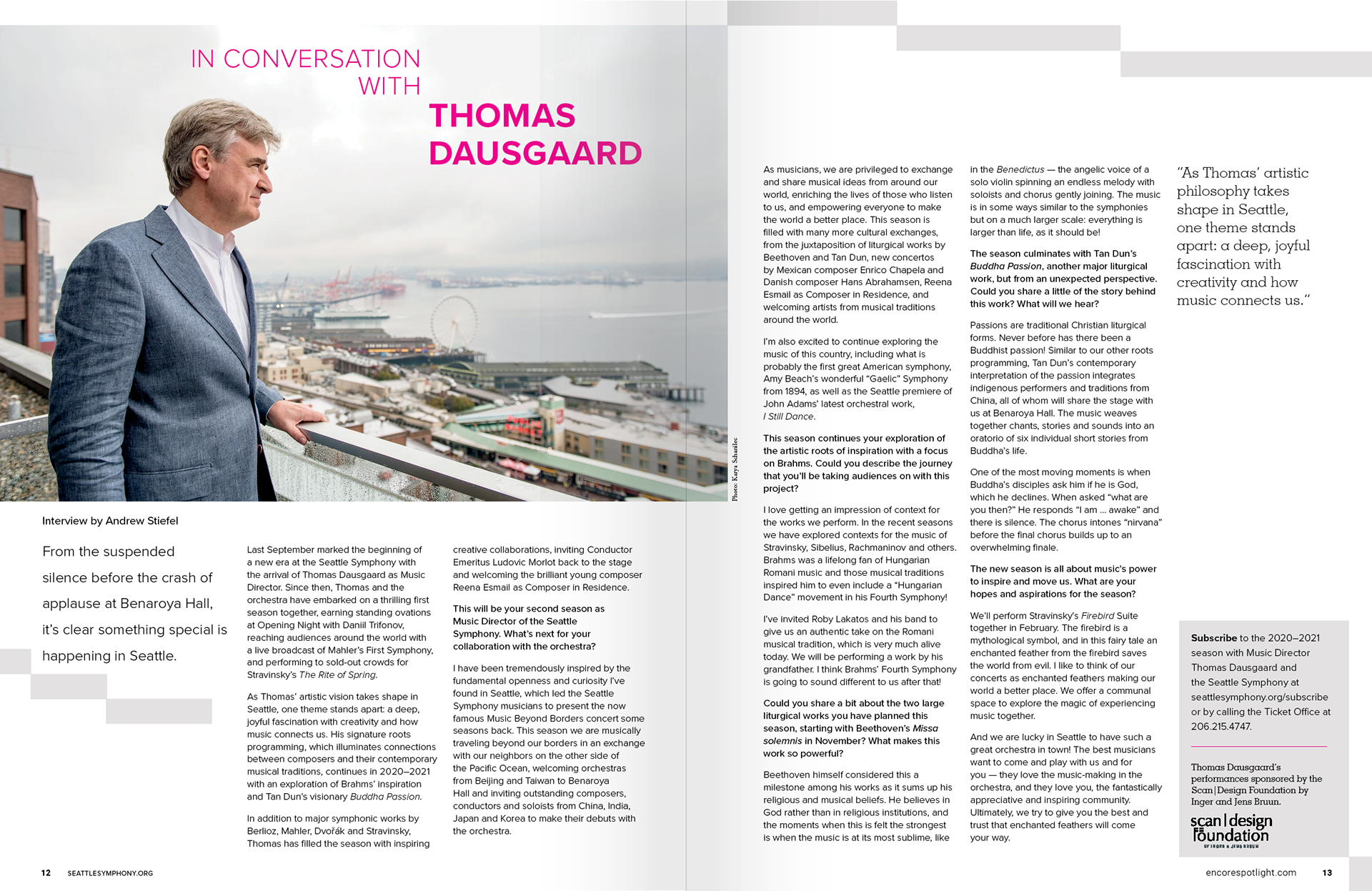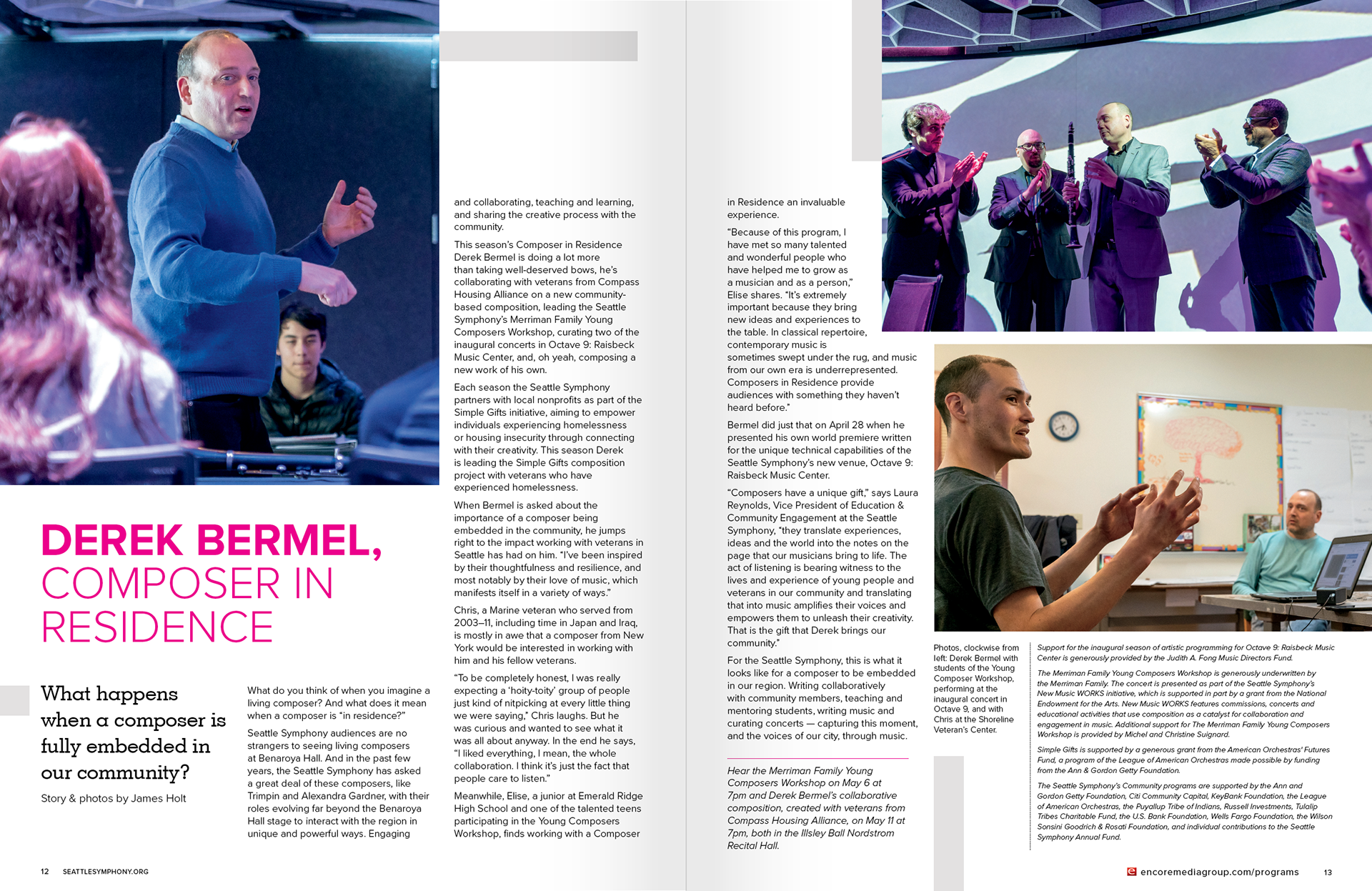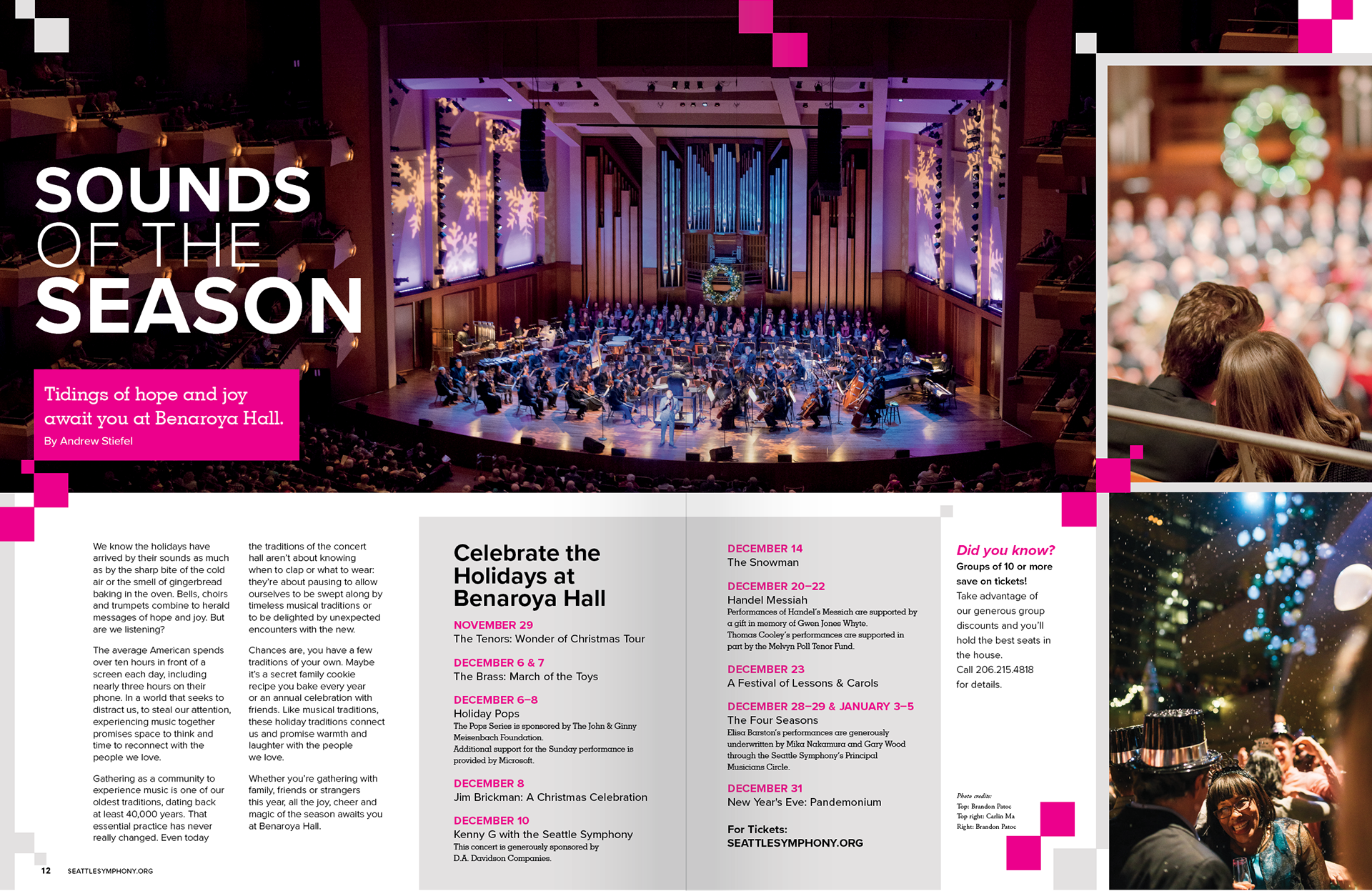 In 2019, I got to manage and produce all 276 pages of the Seattle International Film Festival's commemorative catalog. Ushering this book through six rounds of handwritten edits was made easier by using a datamerge to collate the discrete sets of logos at the bottom of each film's listing. Efficiency!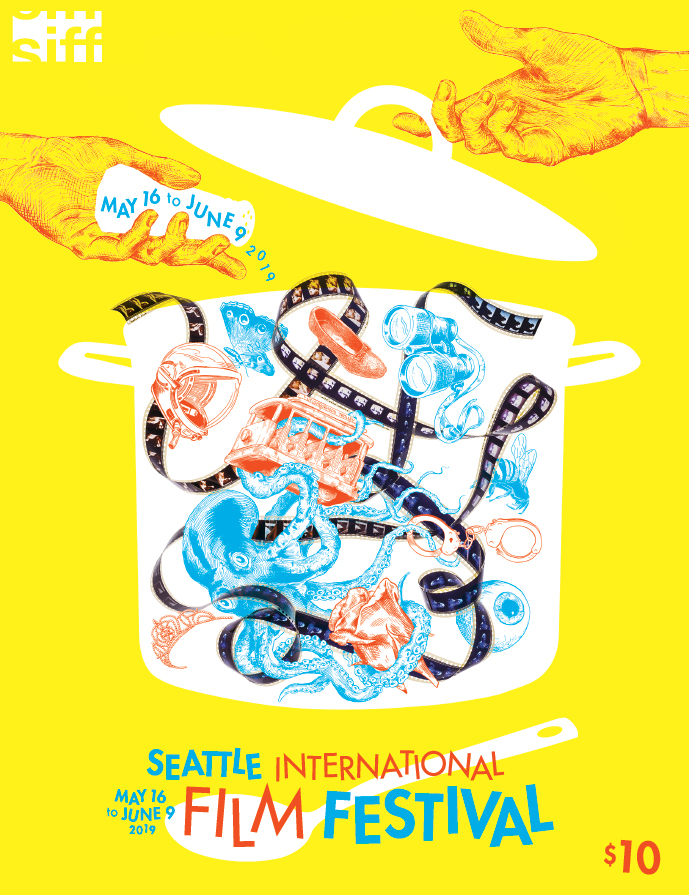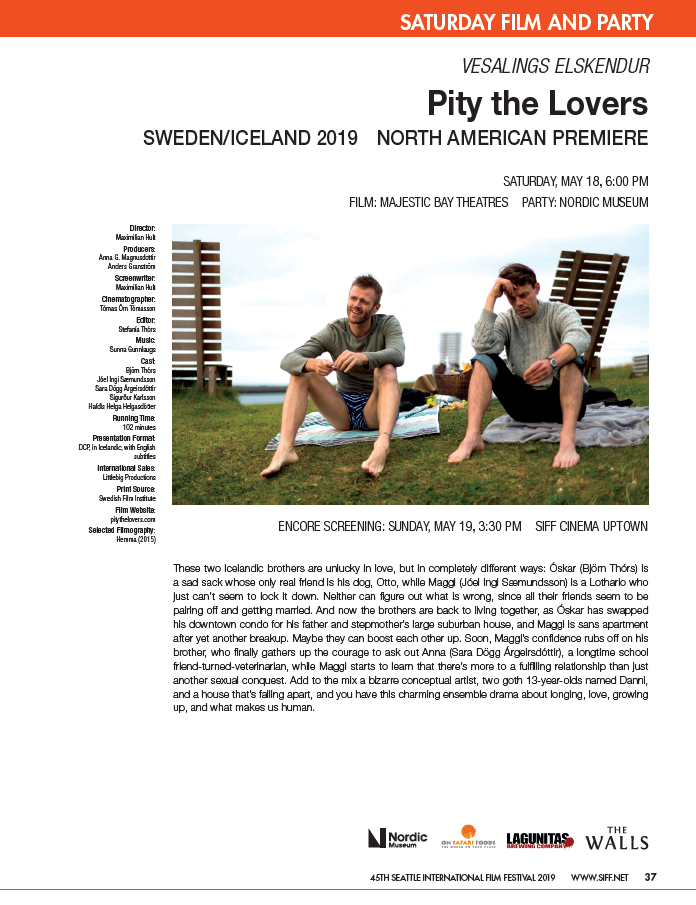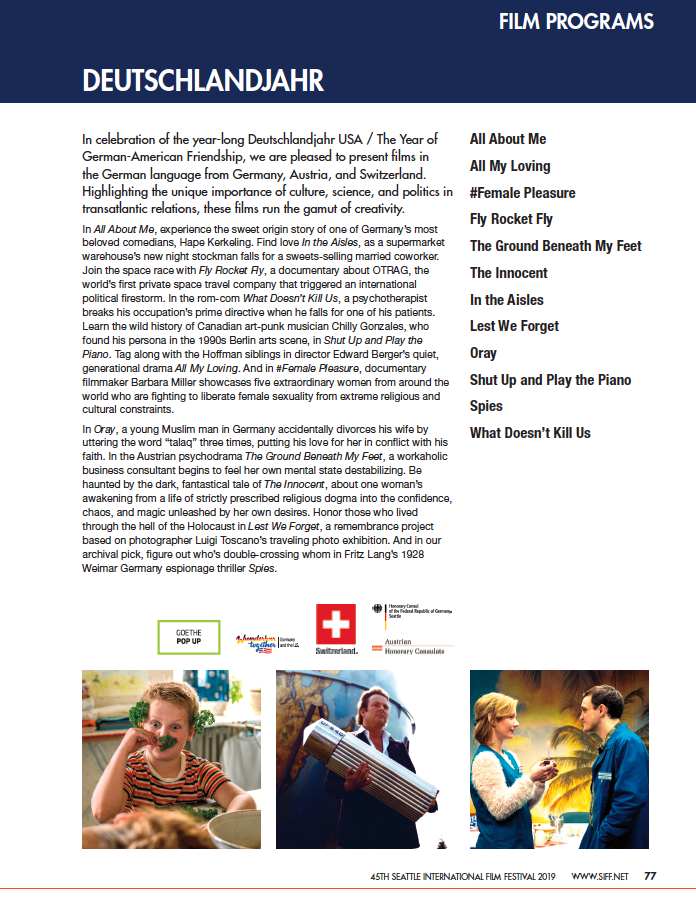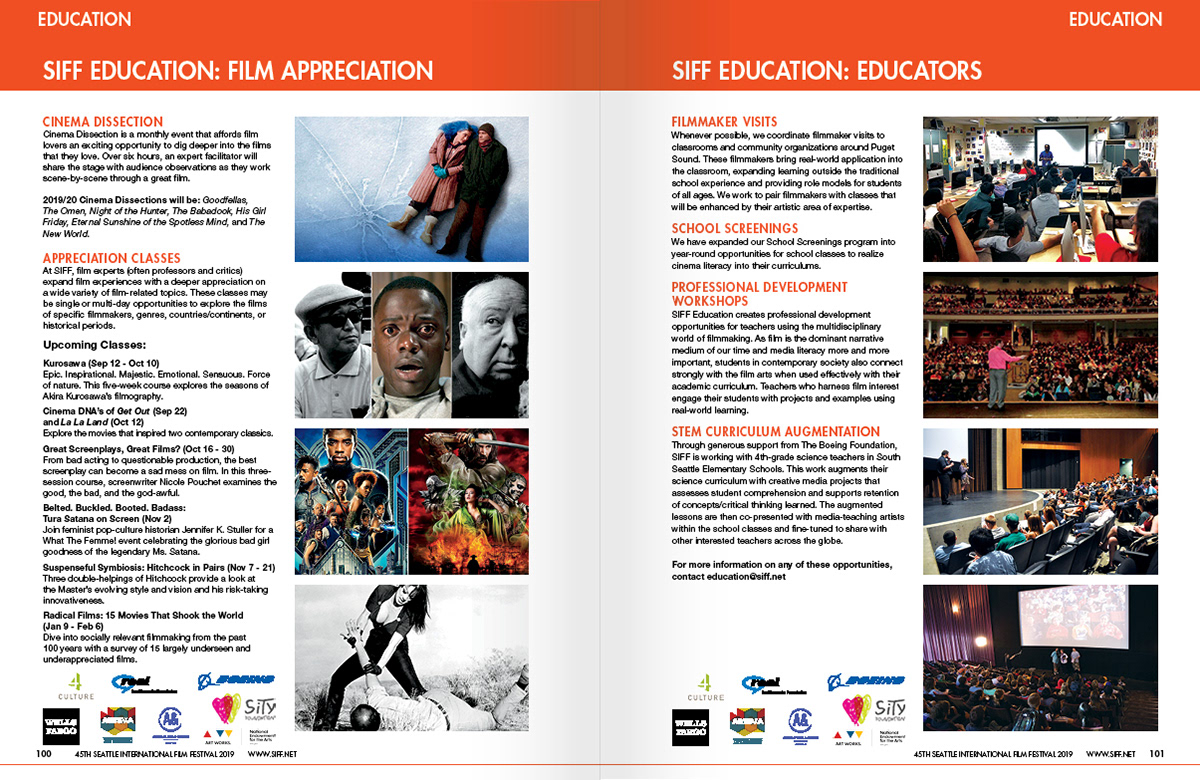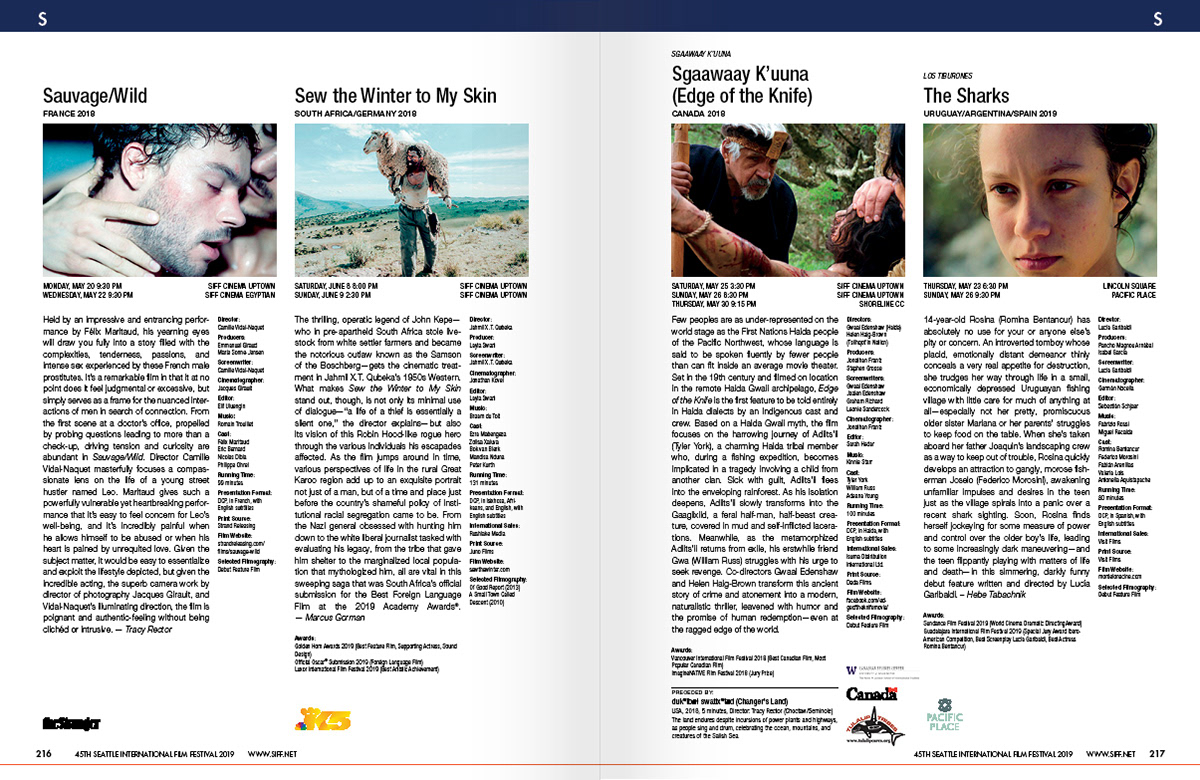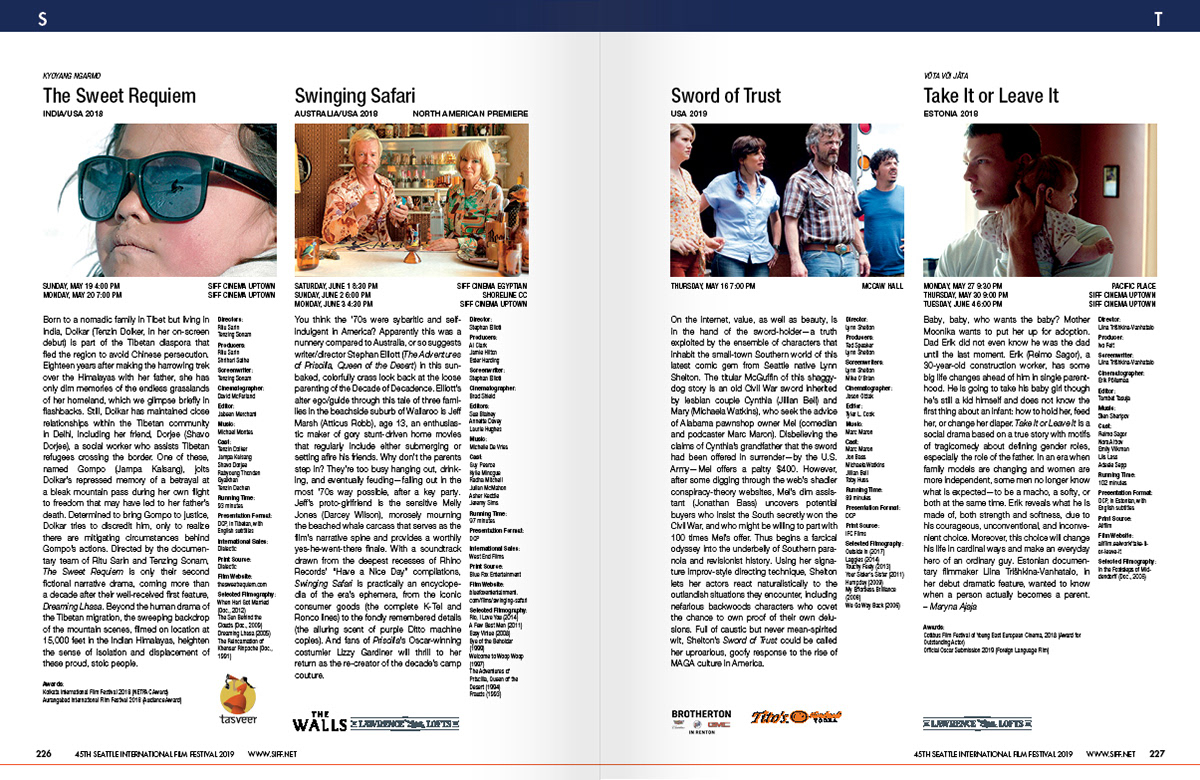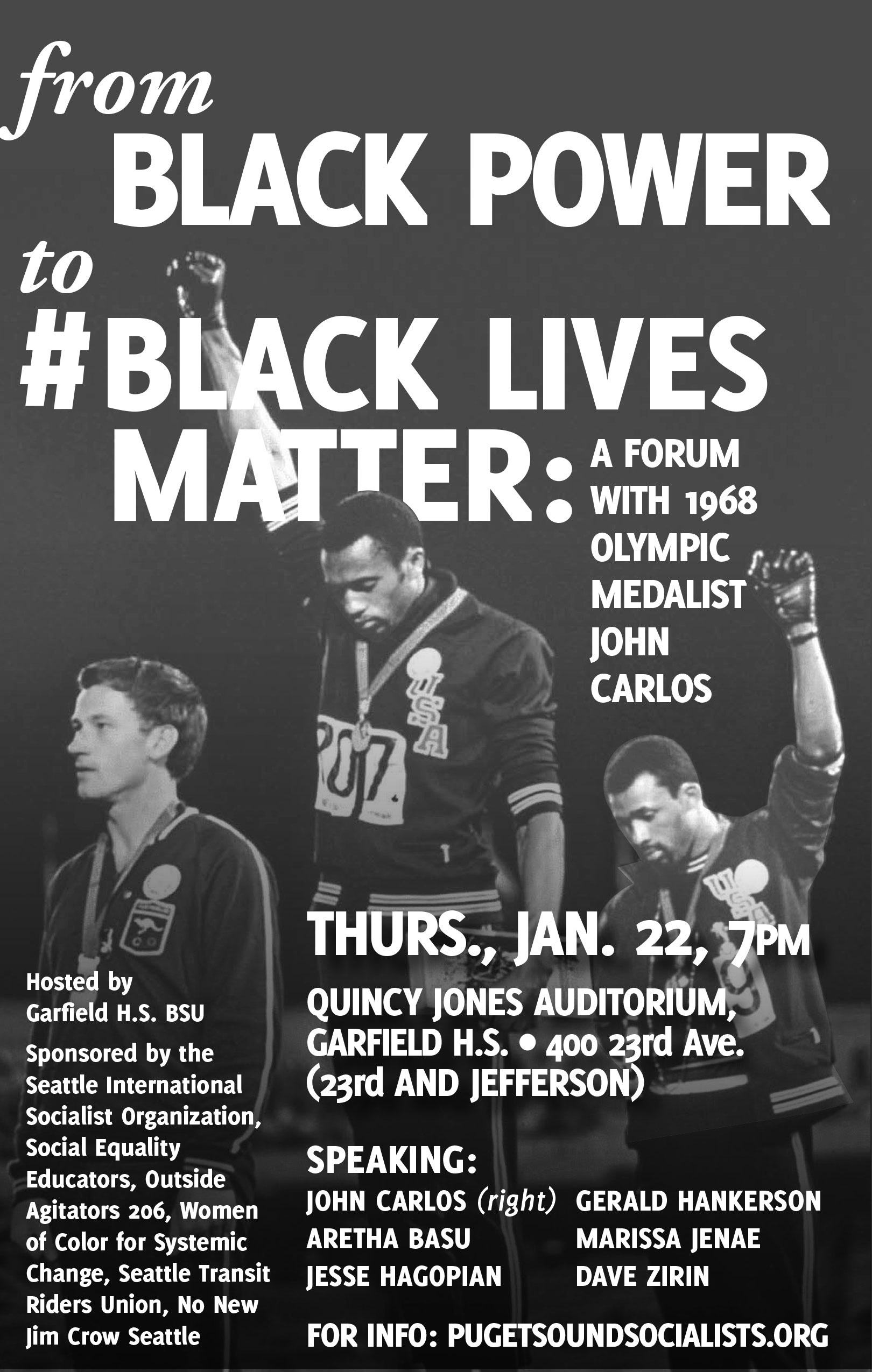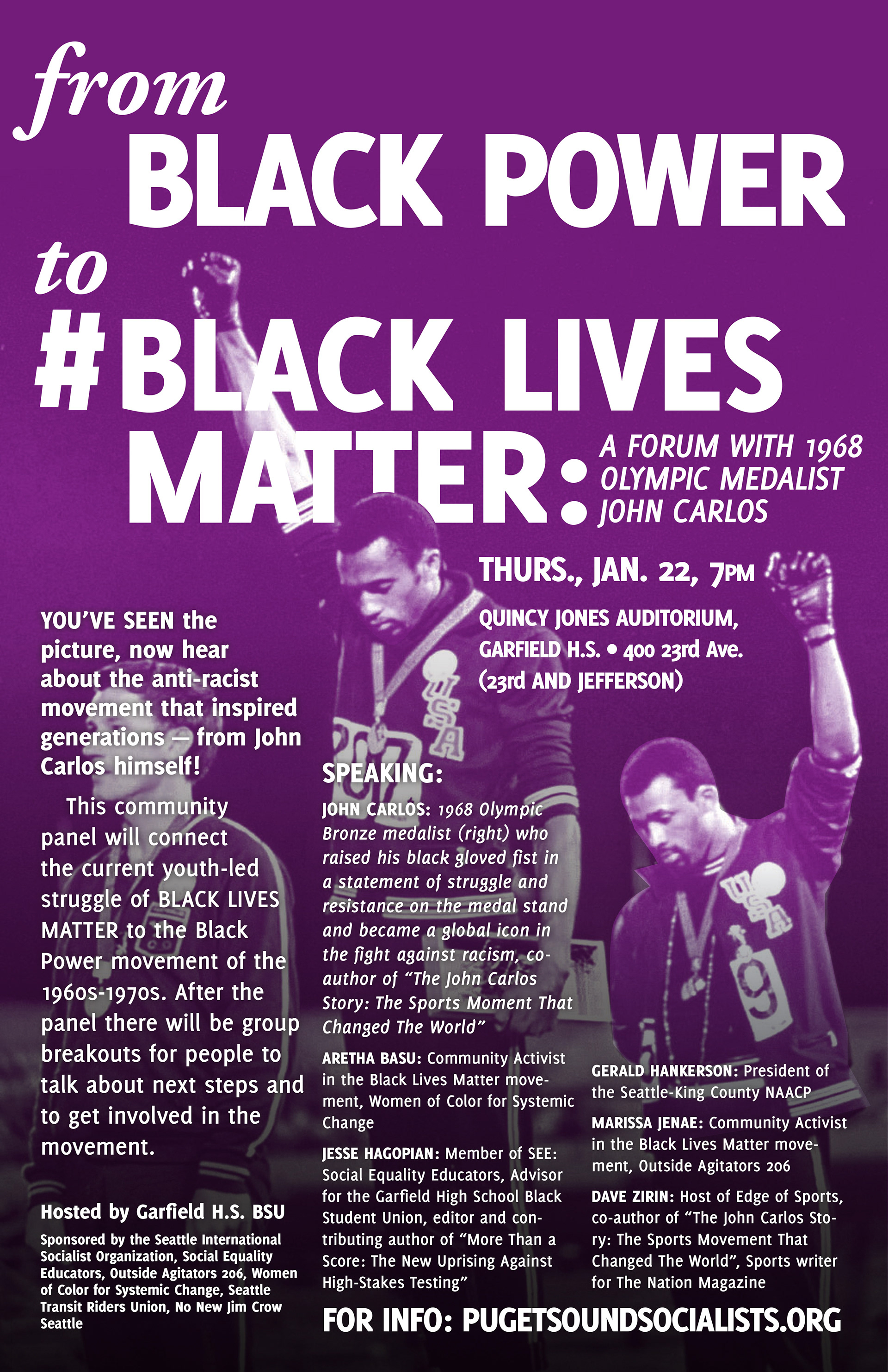 As a freelance designer I have produced newspapers and posters for various local organizations. Pictured here are a large scale poster and smaller flier for an event co-sponsored by the Transit Riders Union.

I've also made brochures, picture books, novels, and logos.
In nearly 10 years as a production artist for newspapers and magazines, I have made hundreds of display ads, large and small, for local businesses and campaigns.